The first step in rounds is to identify a problem of practice that the network will focus on during the rounds visit. A rich problem of practice:
Focuses on the instructional core

Is directly observable

Is actionable (is within the school's or district's control and can be improved in real time.)

Connects to a broader strategy of improvement (school, system)

Is high-leverage (if acted on, it would make a significant difference for student learning)
The problem of practice helps focus the attention of the network. It also helps make it more likely that the visit will be fruitful learning for both the hosts and the network participants. Additionally,  problem of practice is grounded in data, dialogue, and current work. It is something the hosts are already working on or think they need to work on.
Step 1:
The hosts determine whom will be involved in the brainstorming process and how to involve them. (Minimally, a principal and a classroom teacher should be involved.) It is helpful to see examples of problems of practice to get a sense of what rich problems look and sound like.
Step 2:
A facilitator helps the hosts take the raw brainstorm and shape it into a refined problem of practice.
Some questions to consider include:
What are some of the strengths of your school? What areas need to be strengthened?

How do you know about these strengths and weaknesses? What are your sources of data? How do you know whether you're making progress in these areas?

What else have you been learning from these sources of data?

What is puzzling to you about the data?

What has felt challenging? What does your faculty continue to grapple with?
Step 3:
Allow time for the problem of practice to simmer.
Some questions to consider:
Does it meet the criteria for a rich problem of practice?

Does it feel relevant and meaningful?

Is it narrowed and focused enough?

Is it clear?

Can more simple language be used?
Be cognizant of challenges when developing a problem of practice.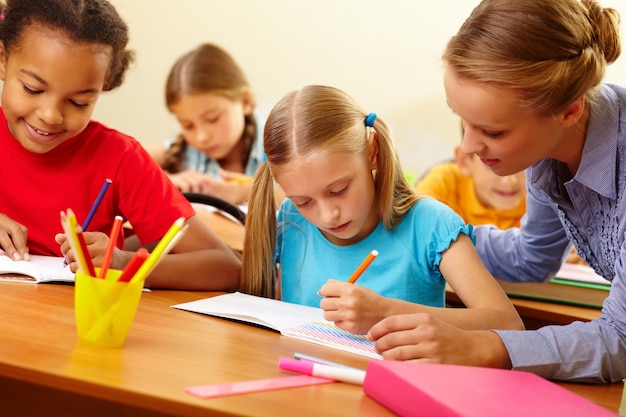 Too Much Packed into the Problem of Practice

Implementation /Audit Syndrome

Too Broad of Vague Statement of Problem

Too Little or Too Much Context

Network with Inadequate Knowledge or Skill for the Problem at Hand